One of the biggest advantages of Photoshop is its versatility. You can import and export lots almost everything.
You can import actions, presets, configurations, and lots of more things.
Today, I am going to show you how to load or import actions in Photoshop.
I am going to demo this with the actions that I give away on my site like Instagram filter actions.
Step 1 – Download the Action
You've come across a site which lets you download Photoshop Actions. The first step would be to download the Action.
Step 2 – Change Extention to .atn
Rename the file and add ".atn" at the end.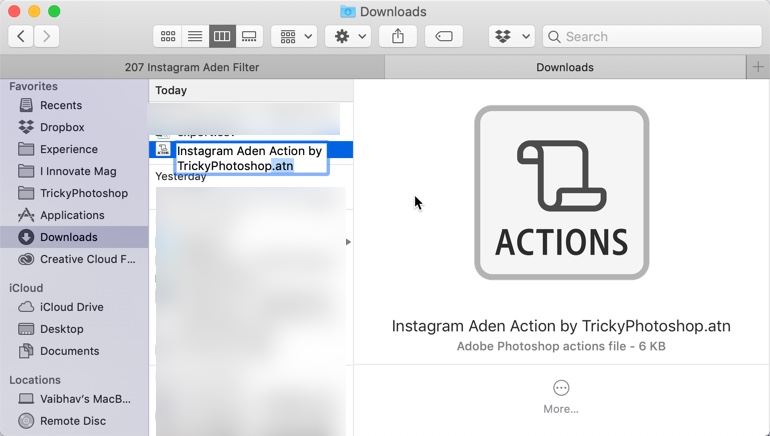 In the next warning window, click on "Use .atn".
[Shortcut] Step 3 – Open the file
Double-click the file and it'll be imported in Photoshop.
[If the previous step did not work] Step 3 – Open the Action panel in Photoshop
Open Photoshop. Open Layer panel by going to Window > Actions.
Click on the "Three line icon" at the top and then click on Load Actions.
Locate the .atn file that we just downloaded.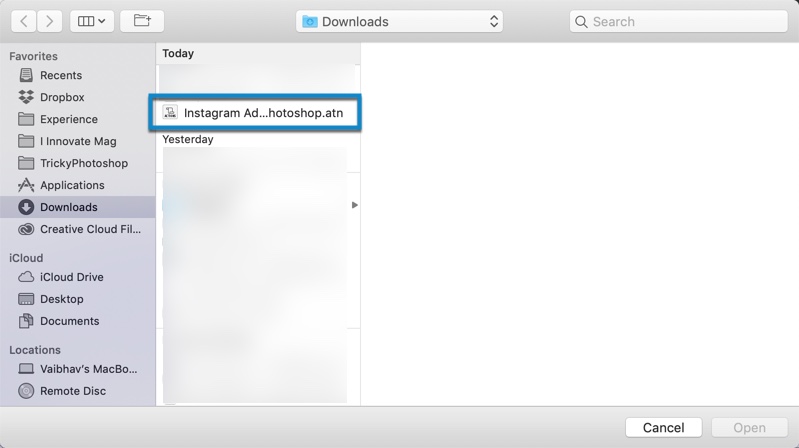 That's all. It'll import the Action.