Hey, guys! Welcome to my another tutorial from the portrait series. Today, I am going to show you a tutorial on eyes again. Yayy! This time I am gonna show you how to darken iris rim in Photoshop.
You know that I don't like long tutorials. This one is also going to be a short one again. I am going to use the Marquee tool and layer styles.
But, before I begin, I want to show you the before and after photo.
Before
After
Step 1 – Select One Eye
We need to create a circle around the iris first. Grab elliptical marquee tool from the tool panel or press Shift+M until it comes.
We're going with the left eye first. Create a circle around the iris. You can hold down the spacebar to move the selection from one point to another.
Now, we need to copy the iris to a new layer. Press Cmd + J/ Ctrl + J for that.
Step 2 – Darken Iris Rim in Photoshop
Time to darken iris rim in Photoshop. We're going to do this with the help of layer styles. Go to Layer > Layer Style > Inner Glow. 
Change the settings to the one shown below.
Your photo will look something like this.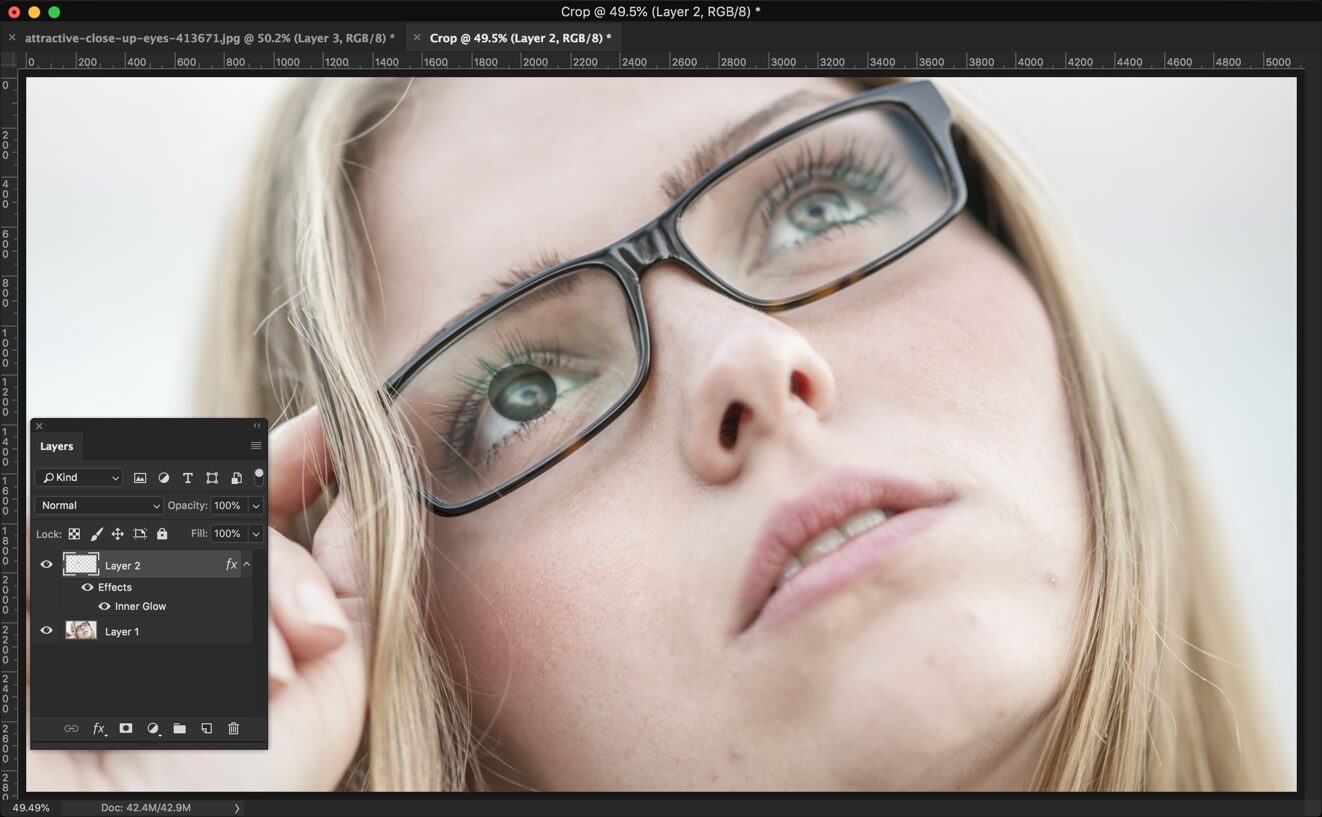 Step 3 – Finetune the Layer Style
Rather than darkening the iris rim, we have darkened the entire eye. Of course, you and I don't want that. Time to fix it using the layer mask.
Go to Layer > Layer Mask > Reveal All.
Grab the Brush Tool from the tool panel. Increase the hardness to somewhere around 90%. Now start brushing the area which is blocked by eyelids.
Your photo should look like this.
Change the foreground color to black. Reduce the brush hardness to 0. Put it in the center. Set the size in such a way that it covers roughly around 70% of the iris. Now click 7-8 times.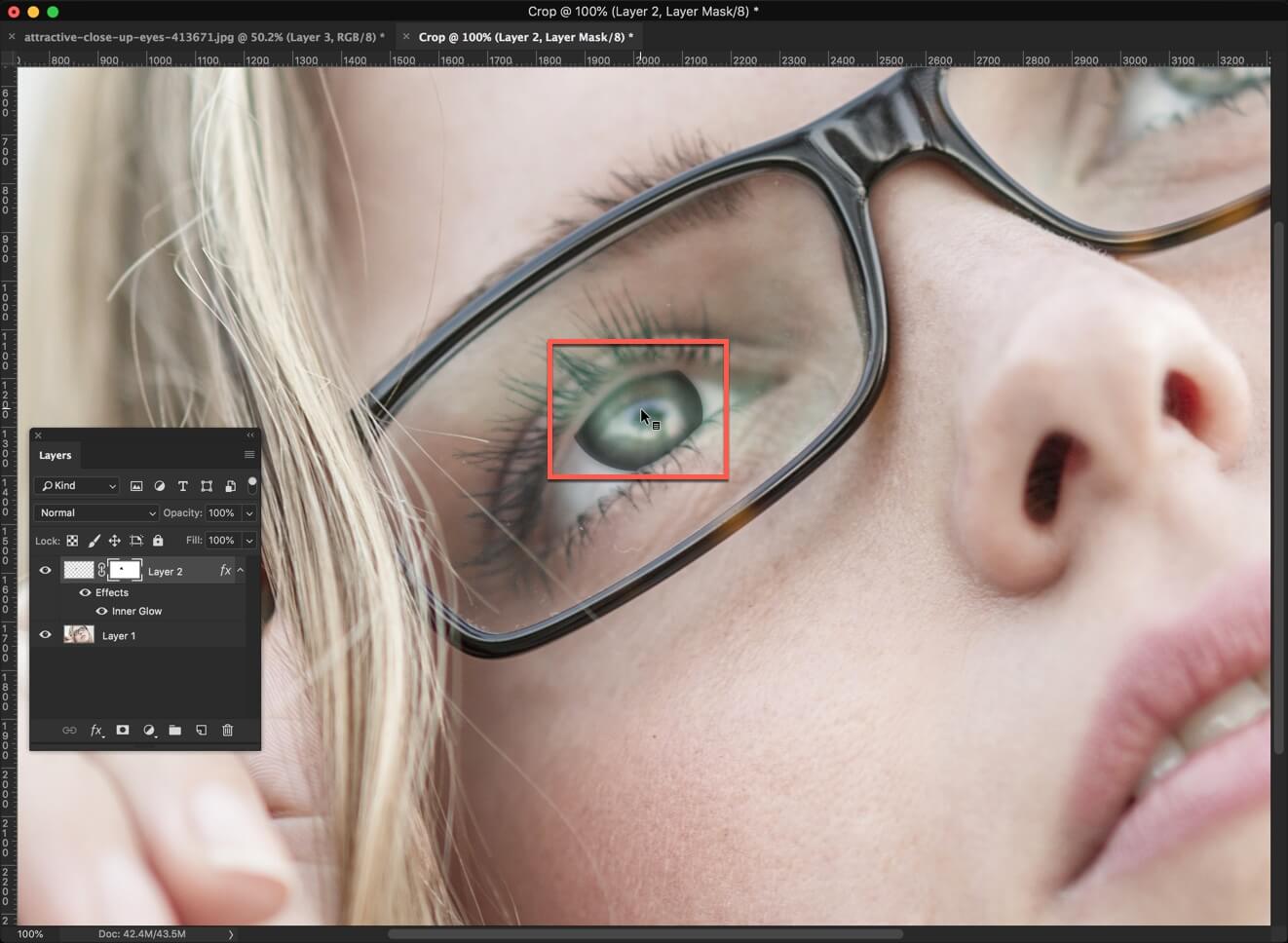 Now, we have completed one eye.
Repeat the steps for the second eye. This is all.
Here you go with the final image again.