Step 2: Reduce the Color
You can use Vibrance adjustment layer to reduce the color but that wouldn't make the effect that we'd like to achieve. Instead, we're going to use Gradient Map. Go to Layer > New Adjustment Layer > Gradient Map. Click on the place which is named as 1. This will help you change the color. Click on the Black and White gradient is named as 2. Press OK.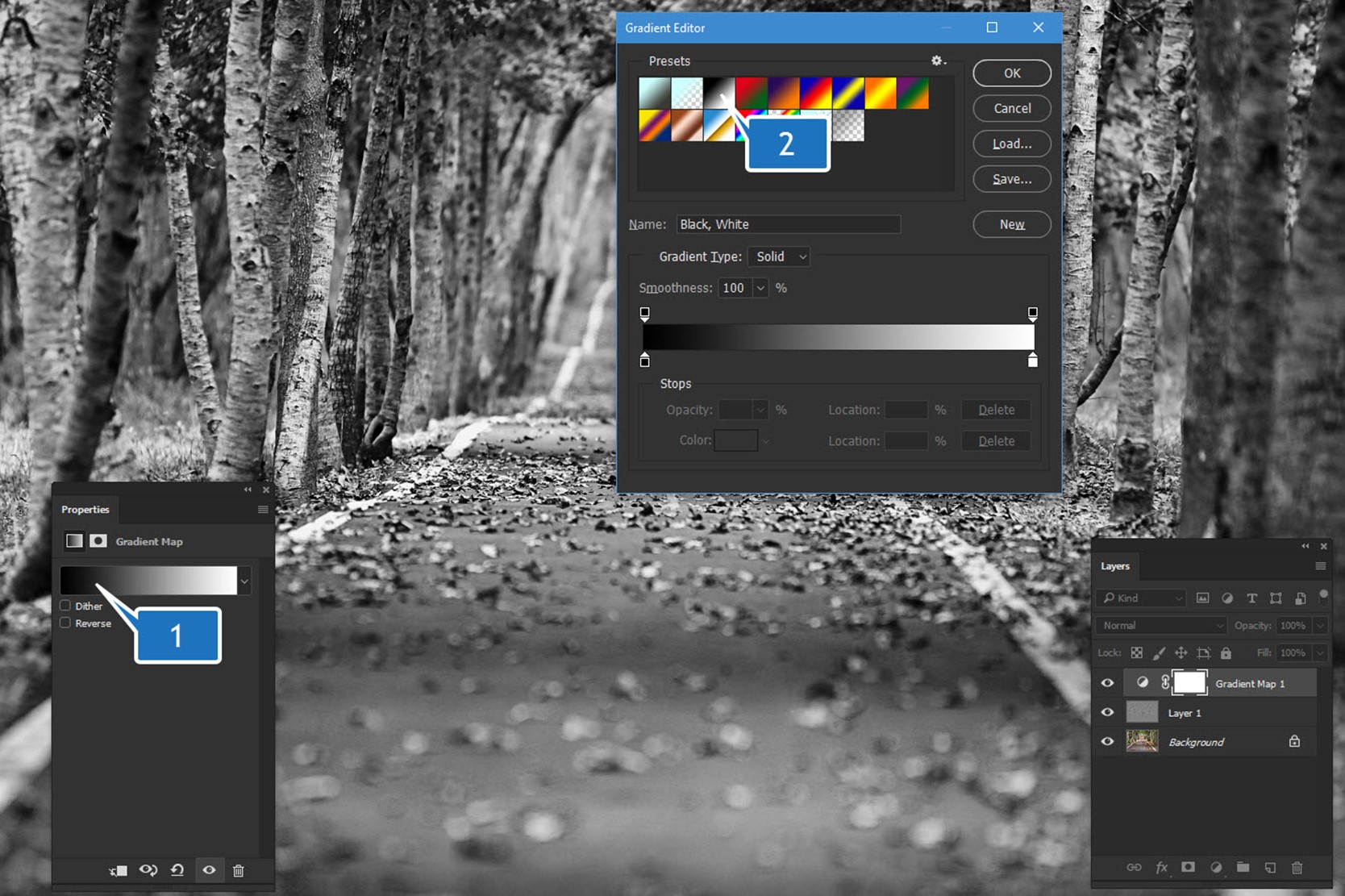 Reduce the opacity to 50%.