Cloud storage can make managing and sharing digital photos a lot easier. Many photos are taken on smartphones and should later be available on a desktop computer. You can do it with cloud storage. Here I am going to give you a list of the top 10 cloud photo storage for phones.
.In this article, we introduce you to the 10 best cloud photo storage for phones. So, sit back, relax, and go through the list.
Safely save all the information you want to be located in the cloud, search for files by name and content, access their daily activity, search for photos and videos from Google Photos.
.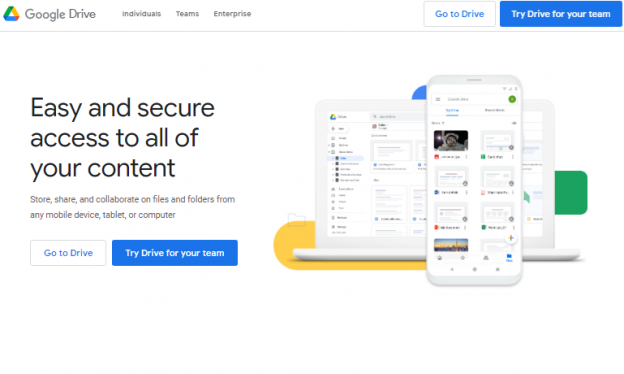 Pros-
Fast
Easily integrates with Gmail
Cons-
Downloading bulk files take high time.
This application provides you with large storage for your photos, documents, files, which are protected with a backup, you can also create shared folders with the users you want.
.
Pros-
Wide distribution makes sharing easier
User friendly
Fast transfer rates
Comment function for photos
Cons-
Easily open and save files from OneDrive to office applications, share all your saved files, access important information contained in this app offline, search and find photos easily thanks to automatic tagging.
.
Pros-
Pre-installed on Windows 10 and Office 365.
Easily integrates with Microsoft software
Annotations and signatures in PDF.
Cons-
Applications are not well optimized.
Lack of integration with third-party apps.
Mega is a cloud storage application with 50 GB of free storage, so you can upload files, photos, and documents from any device using your account and increase the Gigas of storage to 200 with an annual or monthly subscription.
.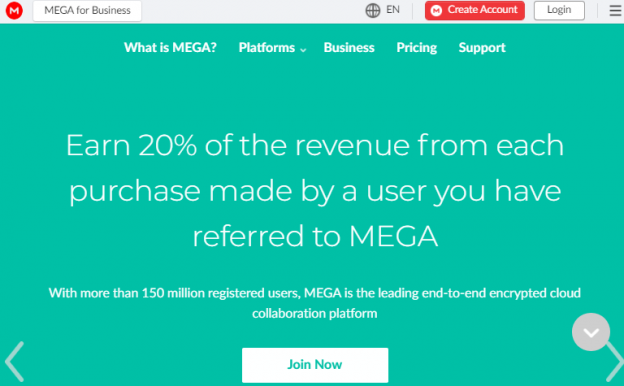 Pros-
Encrypted cloud
Synchronization of any folder
Markers and bookmarks for a better overview
Cons-
Limited file transfer speed for free accounts
Get a preview of all your files, create and edit folders with all your documents, share your files with other applications or email, upload documents from your mobile and play music and videos stored in this app.
.
.Pros-
Integrated image processing
Albums function
High transfer rates
Included in Amazon Prime
Cons-
Not as easy to use as Google Drive or Dropbox
This application gives you up to 20 Gb of free storage in the cloud, you also have access to all your documents and files, see the changes you have made in the cloud instantly with unlimited space.
.
Pros-
Gallery, preview and slideshow
Saves space on the hard drive
Send uploadable links
Automatic image upload via the app
.Cons-
Encryption for paying users only
This application gives you 12 Gb of storage free and you can earn up to 50 Gb if you wish, create and manage files, play music and videos, view spreadsheets and formats from other applications.
.
.Pros-
No bandwidth limit.
It has a mobile application, which you can download on your smartphone and view your saved files from wherever you want.
Cons-
Log in every time you access your drive.
If you do not log in every year, they will delete your account.
This app offers you 10 GB of free storage in the cloud, upload files, photos, and videos and downloads them from your mobile, view and print more than 100 types of files, access without connection to all your files and folders.
.
.Pros-
Integration with Slack, Google docs and Office 365
Advanced options for collaboration
Unlimited storage in Business plan
Cons-
More focused on business than personal use.
Limited bandwidth for the free version.
Save all your files in this application safely, synchronize the cloud with your device to view documents and folders offline, share folders with the people you want.
.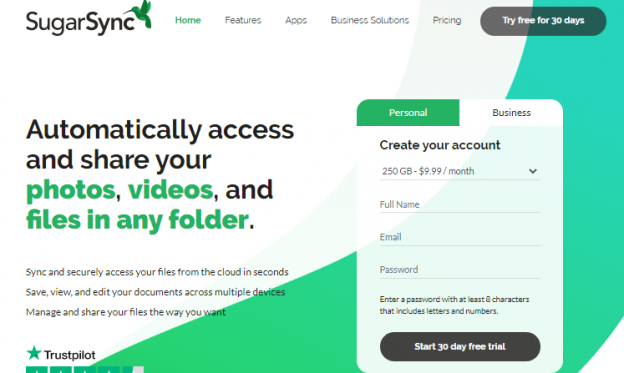 .Pros-
Offers a free trial for 30 days
Options to save documents, edit and share them
Cons-
BitTorrent Sync is now Resilio Sync and it saves files without storage limits, activates a backup of your camera, synchronizes with other servers.
.
.Pros-
Completely free of charge P2P synchronization.
No storage limits
Cons-
The computer needs to be turned on for peer-to-peer synchronization.
.

Conclusion:
Apart from this basic function of sharing, it depends on your individual needs which cloud photo storage for phones is the right one for you.
For personal use, Dropbox works well.
For business use, Google Drive and Microsoft OneDrive work well.
.