Hey guys, How are you? We're going to learn how to place an image in a text in Photoshop. Isn't it amazing? Summer is approaching and all those beaches are now more beautiful than ever. So I thought why not take Hawai in this picture?
Last time I wrote a tutorial on Adjustment Tools in Photoshop.
This is a simple tutorial.
I am going to show you the image before I proceed.
Isn't is looking beautiful? See all the shiny emboss and green color.
Let's create it.
Step 1: Type the Text
Open the image and grab the Text tool.
Start writing the text you want. I am going to write "Aloha". I am using "Lato" font.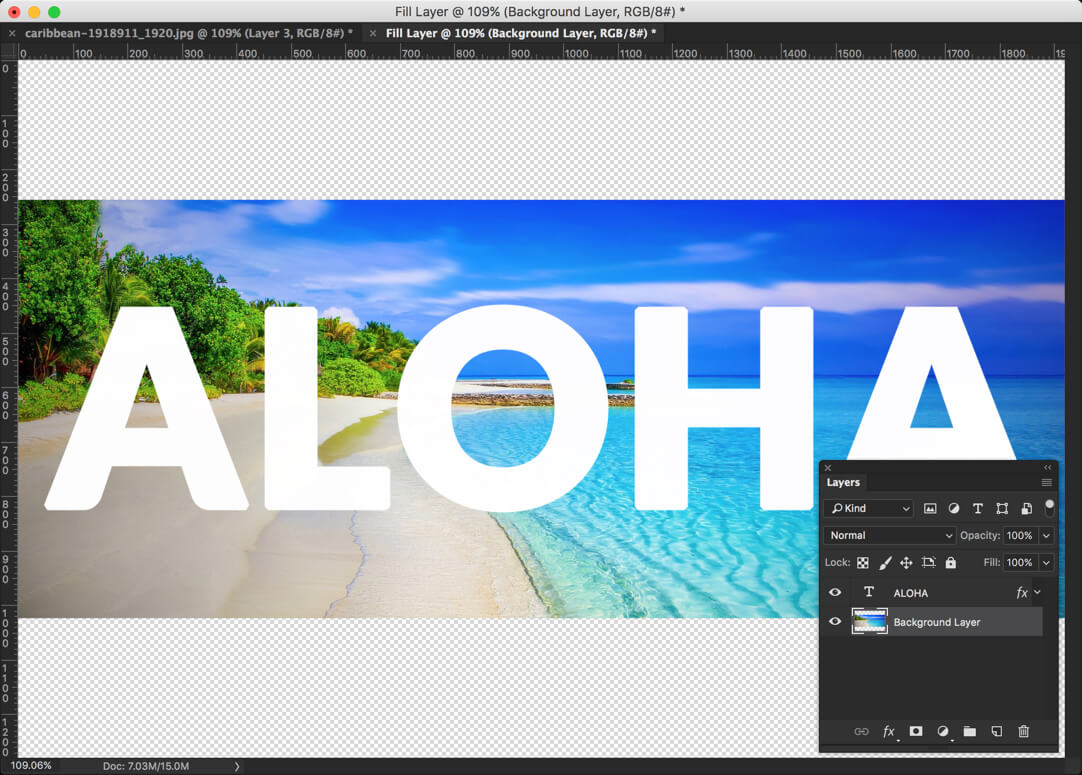 Decrease the Fill to 0%. Now the text should disappear.