Nowadays, we are seeing that a lot of apps are asking for circular images for profile pictures. If they're user-friendly, they crop an image in a circle by themselves. Otherwise, you need to crop an image in a circle in Photoshop and upload to the app. The good thing is that it takes less than a minute in Photoshop to crop an image. The bad thing is that you need to open Photoshop and do the work. 😞
Related: Not a while ago I wrote a tutorial on Crop tool in Photoshop where I explained the entire cropping process. The link will open in a new tab.
Before I proceed, I want to show you the final picture where an image of a guy is cropped in a circle.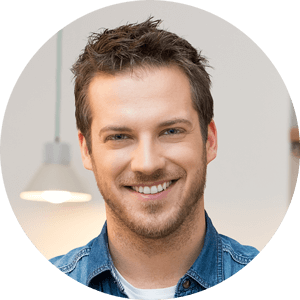 So let's start the tutorial.
Step 1: Draw a Circle with Marquee Tool
Grab an elliptical Marquee tool from the tool panel or press Shift+M again and again until it comes.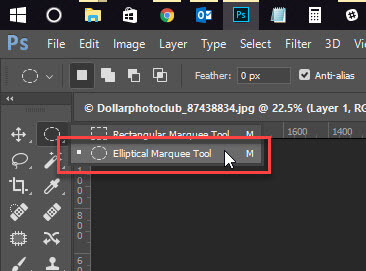 Sidebar: I have written a tutorial on Elliptical Marquee tool in Photoshop. If you need to learn more on Elliptical Marquee Tool in Photoshop, head over there. The link will open in a new tab.