Photo editing apps are an excellent way to market your products online on different eCommerce platforms. You can use them on Windows, Android Phones, and iOS. Plenty of applications keep coming every day. Marketers opt for the best one to advertise their products through social media marketing.
Attracting your target audience is crucial for the growth of any business. On the other hand, if you wish to edit your photos for personal reasons, even then photo editing apps play a major role. A good app will help you in fixing colors, removing blemishes, brightening backgrounds, and much more.
Those who are fond of photo editing apps will know the charm of photo objects like customized cushions, mugs, frames, watches, albums, and way more. You may know about My Picture voucher codes for finding high-quality photo gifts. The charm in any of these items comes with the quality of pictures.
Therefore, look through these photo editing apps that are compatible with all types of devices. Prefer the best ones according to your needs and print the best pictures every day.
List of the Best Photo Editing Apps
A lot of recognized photo editing apps with high-quality tools for fixing a photo require a subscription after some days of use. Or else, you may only be able to use a few features from them in their free version. However, these picture editors will bring you the best results without much effort.
Among the most popular apps for editing all sorts of images, Prisma is famous for transforming your picture into art. People use it for making sure their photos can look like a painting. It does offer a subscription and users can pay to the app for advance features.
Still, its basic features are more than enough to edit a photo. Marketers can make the best use of this app to turn their product photos into marvelous works of art and promote them.
Also, the app offers a particular Prisma community similar to that of Instagram for sharing edited masterpieces with the app's community.
Editing pictures for free is enticing and PicsArt enables you to perform your edits on all sorts of pictures. It is one of the most amazing collage makers for your Smartphone. It has special editing tools like clipart library and color effects available in the downloaded version.
It allows users to draw on their photos easily and also encourages them to snap directly through the app. Along with this, you can also make customized clip arts and stickers on every picture.
Making a collage on this app is easy as it offers grids that help in customizing individual pictures within the collage.
Adobe is a popular name in the world of photo editing. Marketers, photographers, and all smart phones users are well aware of it. The Adobe Photoshop Express allows users to add text and border to images for free. Also, you can quickly enhance the features of your photos and edit captions for your favorite picks.
It has an additional security feature for the protection of photos on your phone. Most often, new users utilize their auto-correct option to enhance their images.
You can correct distortion, noise, blur, and much more in your photos. It is one of the main reasons; retailers prefer it for product marketing.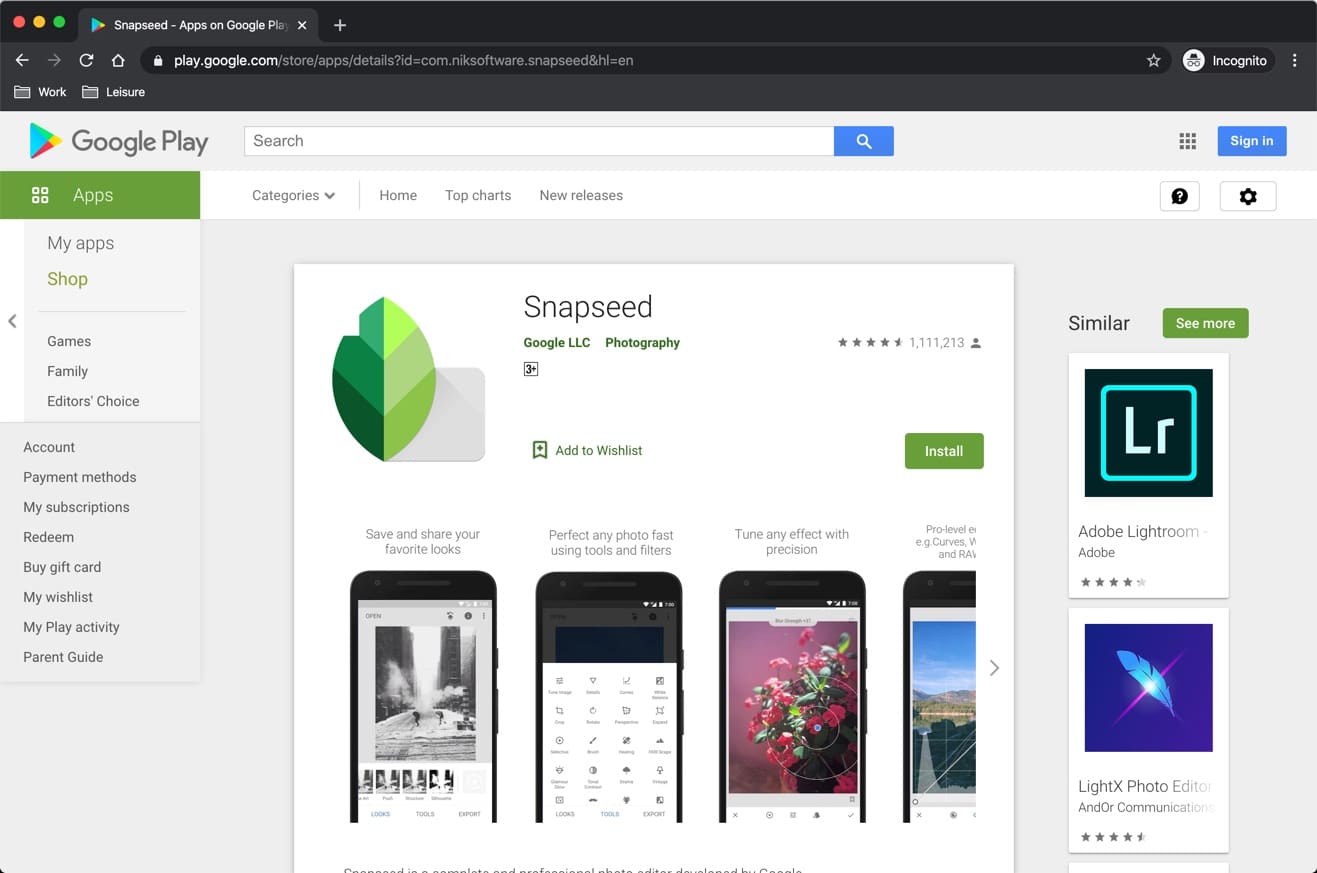 Among one of the best photo editing apps for android and iPhone, Google Snapseed ranks atop the list. It offers correction features of photos like color, brightness, contrast, and sharpening adjustments. It is flexible for all types of users and also enables cropping, resizing rotation, and straightening of images.
You can make the best use of its healing feature for adding glow and sparkle in the picture or introducing frames in family photos.
The app contains plenty of filters for fun and entertainment. You can edit almost every picture format in this Google Snapseed.
The Facetune app is better known as a selfie photo editor and works in portrait form. It is a perfect choice for editing pictures on smart phones. It is common among Flickr and Instagram users and works without Photoshop on the Smartphone.
It allows you to add natural makeup to the picture while fixing the blurs and blemishes in the picture. Also, it entertains by shaping the face with one of its features.
It is not an app for the business platform but photo editors will most likely love it. People can switch to its paid version but, the basic one is perfect and worth it.
After Prisma and Instagram, VSCO is popular for connecting picture lovers on one platform by creating one community. It works by combining the camera and editing tools together. This app is all about filters and it offers plenty of them for adding almost every desirable look to the picture.
You can switch to individual filters by sliding over the photos and find the best one easily. Also, it enables users to fix exposures, contrasts, skin tones, and temperature in the picture.
In addition to this, you can make the most of this app and adjust the shape and size by crop feature. People love to share their best edits in the VSCO community.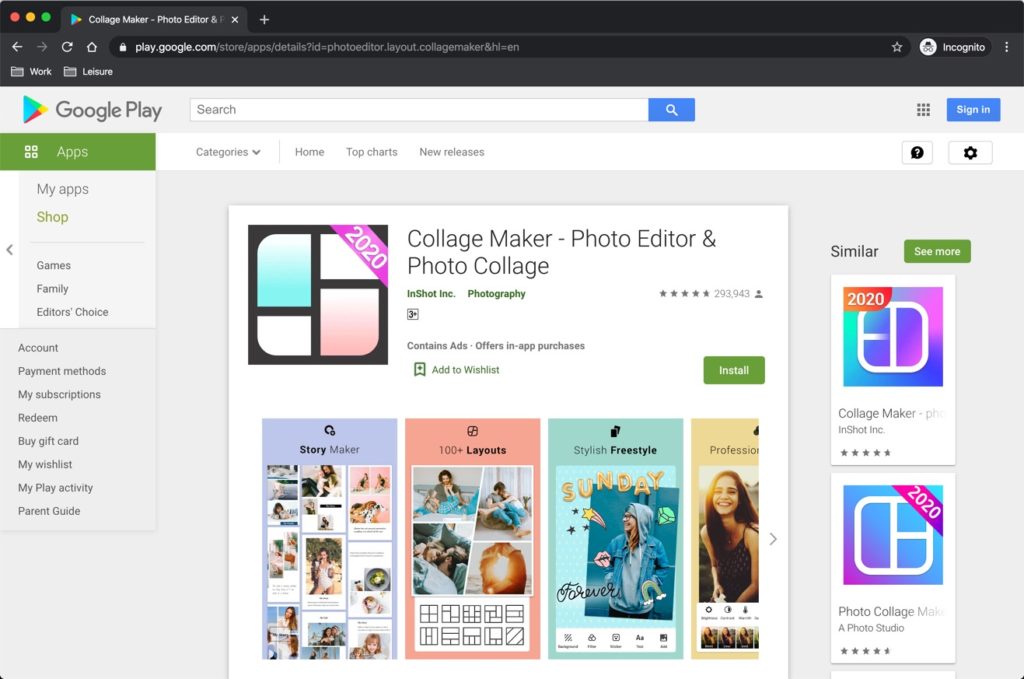 Photo Collage is a free collage maker for creating ultimate collages of your choice on Android and iPhone. Use it for making the best of collages quickly by downloading from the Play Store or App Store. The app offers a variety of layouts for enabling users to find the best one.
It provides numerous backgrounds for customizing the collage as much as possible. Also, it has basic photo editing tools for making sure you can shape a picture without switching between the apps.
Additionally, the app allows users to add text and personalize all types of fonts. Add your favorite colors in the photos and enjoy.
Final Thoughts
These are some of the best photo editing apps you can find on the web. No matter if you are an eCommerce retailer or a basic picture lover. These photo editors will help you in giving a professional look to the photos.
All of these are free versions and compatible with almost every type of Smartphone. You can check on all of them and stick to the one you want. Compare the results of each app and finalize the app as per your need!