With each year we're getting more and more powerful phones, app developers are making their apps more and more advanced. They're utilizing all the power and speed that the powerful mobile CPUs are offering to them.
Today we're going to see the 10 best iOS and Android photo editing apps that you can use to edit your daily day-to-day life photos. Be the need is to post on Instagram, Facebook, Snapchat, or even frame it, these apps can help you out.
I also wrote a list of apps that you can use on mobile as a replacement to Photoshop desktop app.
Let's begin.
1: Snapseed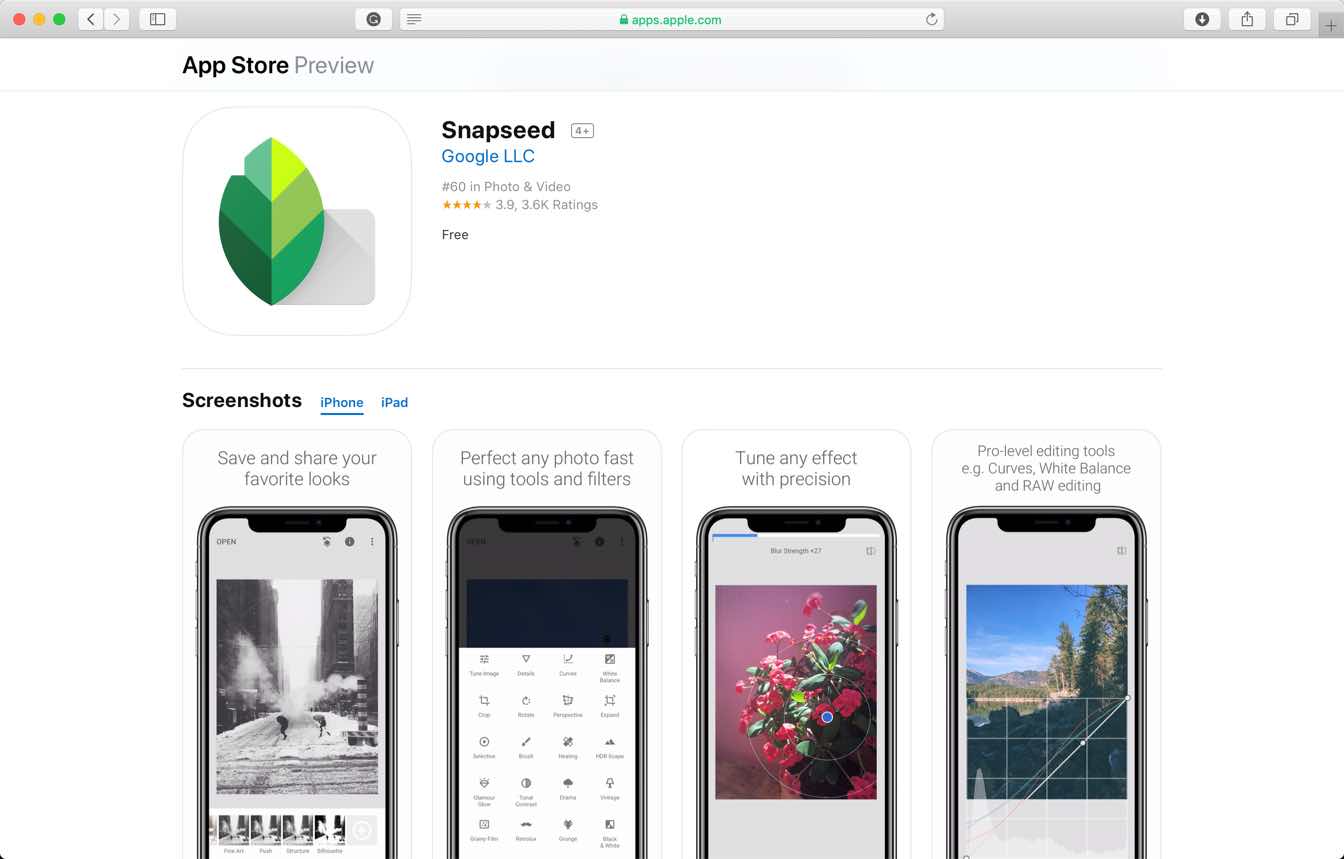 There's no doubt that Snapseed topped the list. With its powerful engine and feature-packed yet minimal interface, you can make your photos 1000 times better.
The app is very intuitive, and even the advanced features aren't cluttered or overly complicated (that said, performance and accuracy aren't compromised either). There are a lot of features, and I like how you can choose to save your edits step by step and can see exactly what you did (and even undo!) after a picture is saved. This does everything you need it to do, and if you spend a lot of time you can get professional-grade editing.
2. Photoshop Express
I use this in tandem with another app. I use this one to fine-tune my work and to use the collage feature.
Basically, what the other app lacks, this app has, and vice versa. You can't make a multilayered photo rendering on this app, and that's ok, but it would be nice if there was a way to overlay photos on top of each other using an opacity feature.
Despite that not being an option, this app still gets 5 stars from me. I love that there are so many filter options and that you can of course manually edit your photos.
The blemish remover works well, although it would be nice to have an eraser too. The collage feature is great. You can really produce some cool stuff. It's really helped me develop my style of tree and nature-based art.
Although, most regrettably, as of yet, when I try to use the collage feature, there's been white lines through my artwork. I've tried reinstalling, doing the latest iOS update, and contacting Adobe directly.
Anyways, despite my recent troubles with this app, it's been well worth it, and I owe a lot to the software that has allowed me to make some pretty cool art- at least I think so.
3. VSCO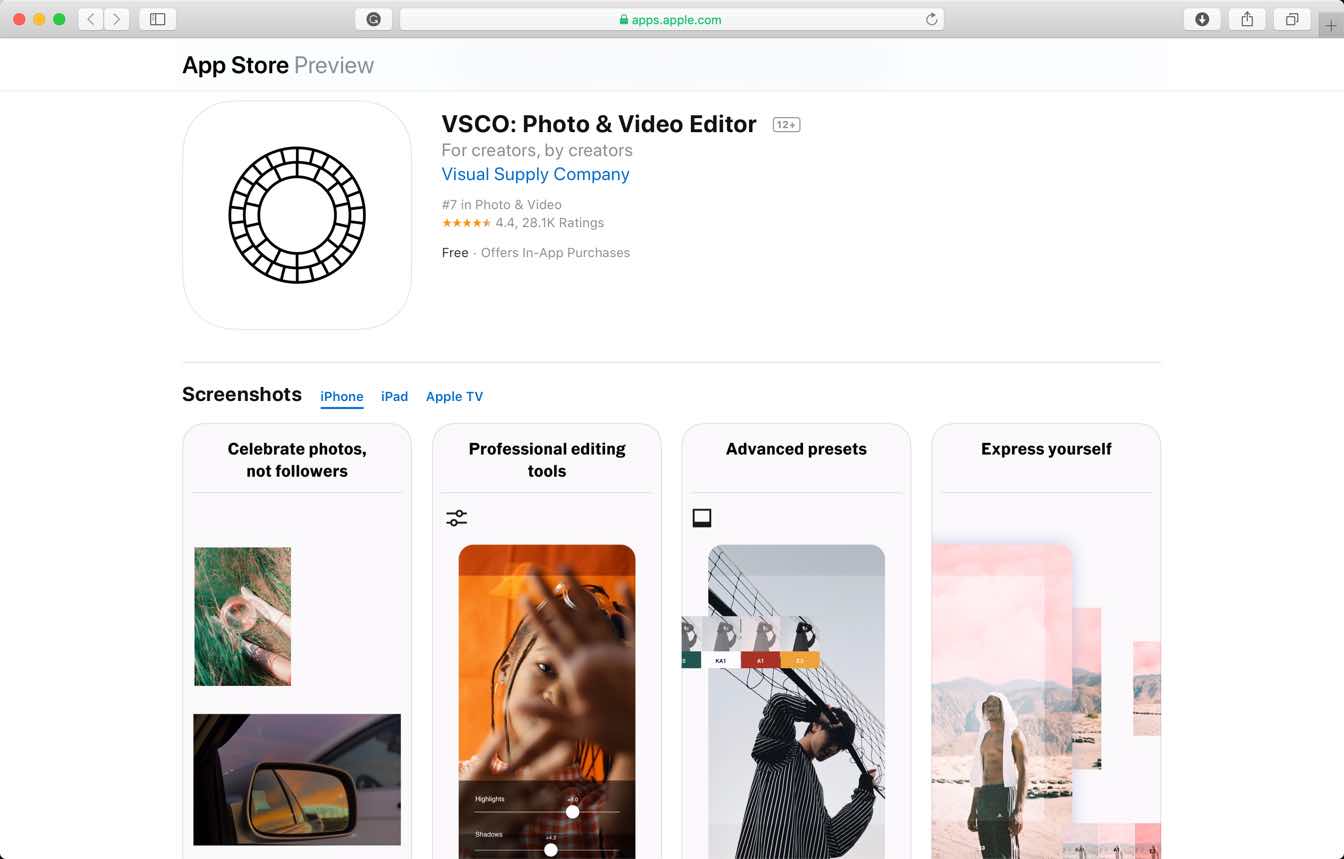 I use this to edit all my photos and I love it, I'm also a VSCO X member and I definitely recommend it for everyone.
But, I would like it if you guys made the highlight option to not only take away highlights but to enhance them as well or present an option where I can select what portions of my image I want to be highlighted (I'd prefer this more), and the same for shadows.
Also, I'd like to be able to add presets to DSCO, not just the ones you offer as soon as I take it, because the way it functions now I'd have to save the DSCO, then re-upload it to VSCO, which I find tedious.
I'd also like the option to turn other videos I have into DSCO.
Oh, also for DSCO, I want to be able to save it to my VSCO library, instead of only being to save it to my phone or uploading it to my VSCO feed, and make it longer, DSCOs are so short.
And it would be cool if they introduced options that are fun like chromatic aberration, or vintage scratches and dust. If they have all these things I wouldn't touch another app.
The app's dope though keeps it up.
4. Lightroom CC
I'm a hardcore adobe fan but the software that has been working the best for me out of all the creative cloud platform it's no doubt the Lightroom mobile.
I have spent tons of money on expensive software, apps, and different hardware stuff trying to get my pictures to the next level but I can't stop using Lightroom mobile.
I love using my iPhone and most of the time I'm flying my drone and like to edit my pictures on the spot right after I'm finished so I don't know anything else as good or as close to Lightroom mobile, not to mention that once you have done some of the work on the go once you hit the computer it's synced with your Lightroom desktop version so you can either keep working on the desktop or lay down and keep working on the mobile version on your phone.
And the best part for me is that is very convenient to just grab the phone out of the pocket and take a picture instead of using a huge DSLR for a simple picture that sometimes you might not have time to set up the tripod and everything before the subject has moved etc.
I like to have a camera for every scenario, GoPro for underwater, drone for aerial photography, DSLR for my professional photography and my iPhone photography for quick snaps that I don't feel like carrying a huge bag full of accessories and for every one of those cameras Lightroom mobile app works well!
5. Enlight Photofox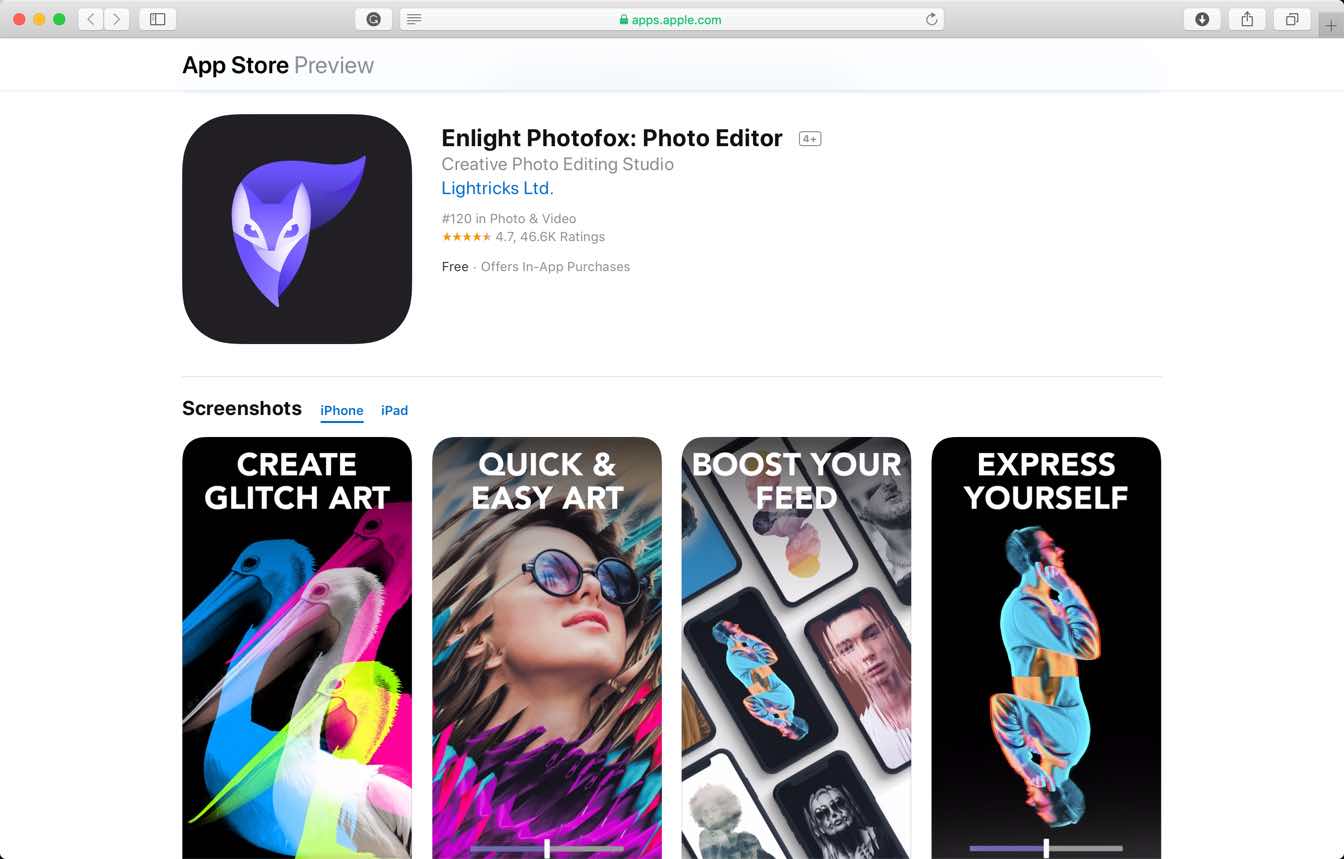 I got this app because I liked the idea of changing pictures.
I also got it for a PhotoJournalism class. Anyway, when I first opened this app I thought "Here we go… another app that downloads free but is subscription-based and if you don't pay the subscription then you only get the lame features.." but then I actually started messing around with it and found that you can still do a WHOLE LOT on it even without the pro.
Now I'm not saying you don't need the pro because there are a lot of really cool features there too but, I can still do what I need to do without having to pay a lot of money. This app is really great.
Sometimes it makes me a little mad because if I want to change or move something after it's done I can't. This drives me nuts because I want to see what it looks like without the focusing circle I can't until after it's set in stone.
Anyway sorry about the super long review but if you made it this far that means you're interested and if you're interested I can honestly say as someone who does not like to pay for apps that you should GET THIS APP!!!!
Link: iOS | Android (not available)
6. Prisma
Prisma's gorgeous pictures are almost too cool for words, but if we had to pick one to describe our 2016 iPhone App of the Year, it'd be "sublime."
Powerful AI re-creates our photos as breathtaking images that really look hand-painted, complete with natural textures and stylish, spontaneous strokes. The only thing more fun than experimenting with the effects is showing off the results to our friends.
7. PicsArt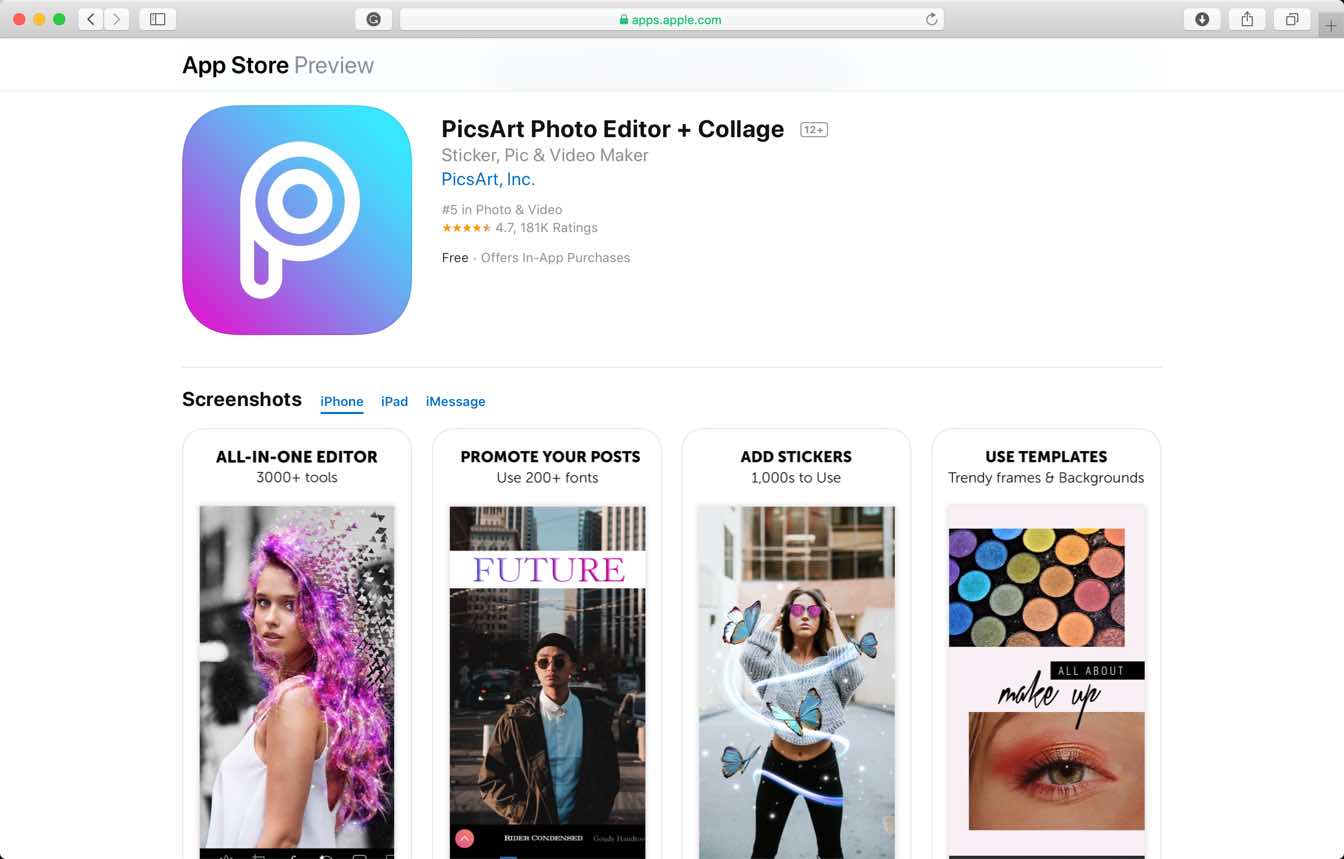 First of all this app is AMAZING!!! It lets you edit whatever picture you want!!! You just go to search and type in whatever you want! Like for example, you type in cats ( cats are my favorite animal I love them and know a lot about them) it will show you a bunch of cat pictures and also cute ones !!! It's so simple.
You name it they have it. And if you want you can even put your own pictures on the game and other people can edit your pictures!!! and when you want to edit a picture you just tap it and then tap remix on the bottom and when you edit here a few things you can do.
So you can add other pictures where ever you want and do that just tap add a picture and then you can decrease the amount of opacity and you can add in lens flares! then if the picture is too big then you just tap cut out on the bottom and make a shape around the stuff you keep and out of the shape the stuff you want to get rid of.
8. Afterlight 2
Afterlight 2 is an amazing app that gives you the power to turn your pictures into a work of art with minimal effort using their powerful tools that provide pro-quality editing.
I love the fact that they are using one price for all purchase. I know that in this day and times, many developer teams and companies are using subscriptions for full access to their applications to keep money afloat. But I believe that because they're not in that category, they stand out to many users looking to have an amazing application such as Afterlight 2 without having to worry about another subscription.
However, if Afterlight 2 does decide to add such subscription or add-ons for extra features, I would support them! Anyways, keep up the good work guys and have a blessed day.
9. Facetune 2
Hands down the best app money can buy. Affordable, feature-rich, user-friendly and powered to the gills. Stop looking and download this NOW.
Facetune calls themselves as the selfie photo editing app. This is because all you can edit is the face and body. If you're looking forward to editing some landscapes then you may want to use other apps.
10. TouchRetouch
I like how I can take pictures in whatever background I want, knowing that I have an app that's going to take off anything I don't want there.
I like how I don't need to worry about a perfect background! I could be behind a cute wall but there could be a bunch of trash on the floor but who cares because I could just go back and remove whatever I don't want there and just keep my cute wall!
Other than object removal, the app has so many other editing features and tools you can use to PERFECTIFY your picture!! (I don't know if that's a word or not but I'm gonna use it anyway!)
My personal favorite feature would definitely be the object removal because I can take pics wherever I want, and later go remove objects and add other details as well!
With all that being said, I definitely recommend the TouchRetouch app because it can do so many different things to make your picture even more beautiful than it already is, it's also super affordable for what it is and I'm pretty sure a lot of people would appreciate that! You should definitely look into getting this app!!