How to Use Patch Tool in Photoshop?
Now, let's learn how to use Patch tool.
Step 1: Duplicate the Background Layer
First of all, you don't want your work to be destructive. You always want to work non-destructively so that you can go back to original image whenever you have made any mistake.
To do so, we need to duplicate the background layer. Press Cmd+J/Ctrl+J to duplicate your background layer.
Note – Unlike Healing Brush, Patch tool doesn't work in transparent layers. It is yet to have "Choose Layers" functionality.
Step 2: Encircle the Flaw
Now encircle the area you want to remove.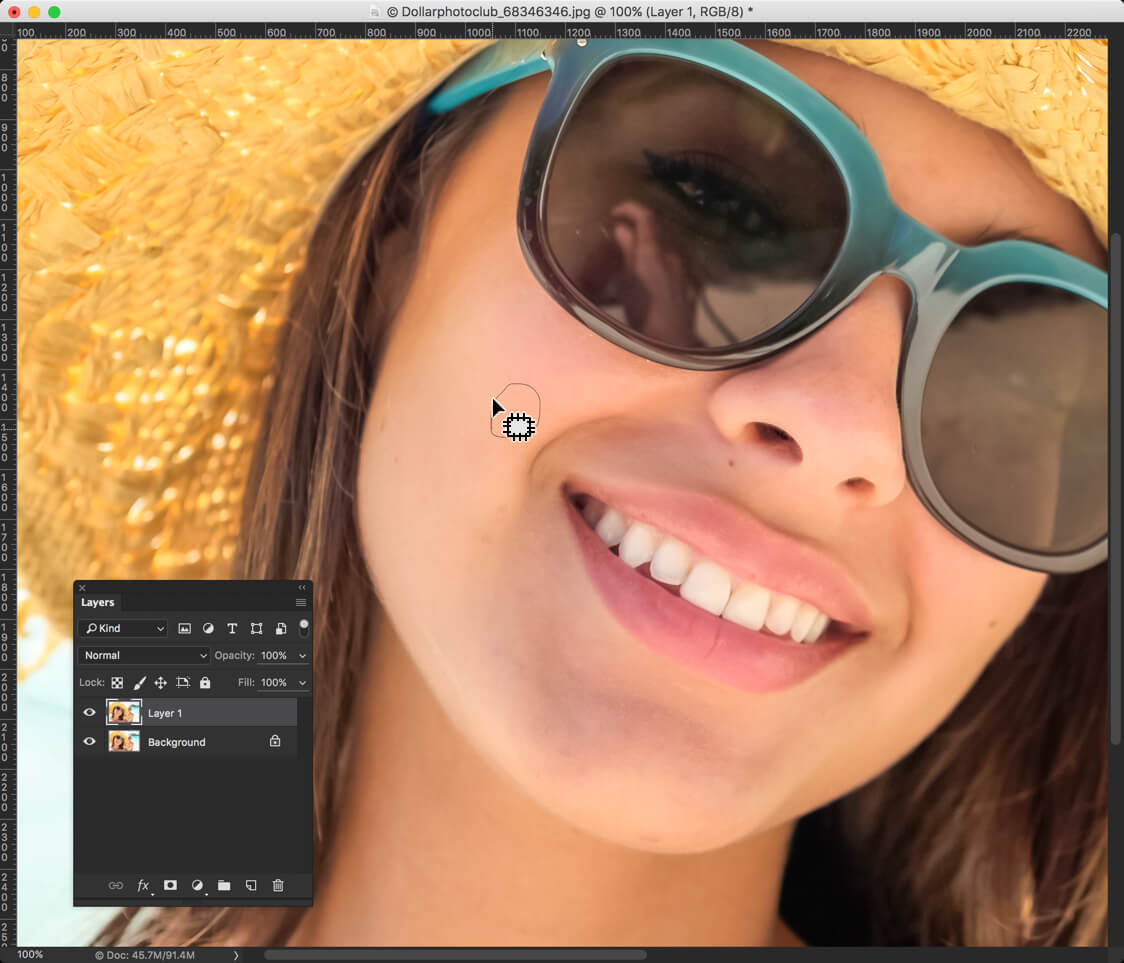 Step 3: Move the Selection
Now, gently move the selection to the area that you want to fill the flaw.