Step 2: Get to Know the Properties
Now let's get into the properties of Face Liquify Tool in Photoshop.
1: Face Shape
The best thing is that you don't have to look at the right hand side of your screen to deal with those sliders. Every singly thing can be done within the image itself.
Simply hover your mouse over the edge of the face and Photoshop will automatically pop up the line to change the face shape.
You'll find four points associated with face shape:
Forehead: Used to increase or decrease the size of forehead
Chin Height: Used to increase or decrease the size of chin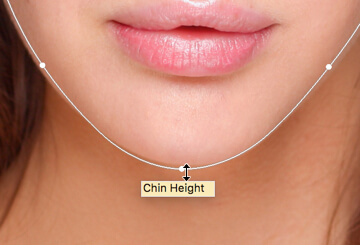 Jawline: Pretty cool feature. Can alter jawline of a face
Face Width: Changes the width of a face