Step 2: Add Lens Flare Filter
Now, we're going to add the headlights.
Go to Filter>Render>Lens Flare. Keep the brightness to 100% and change the Lens Type to Movie Prime. This bright ball will be our headlights. Press OK.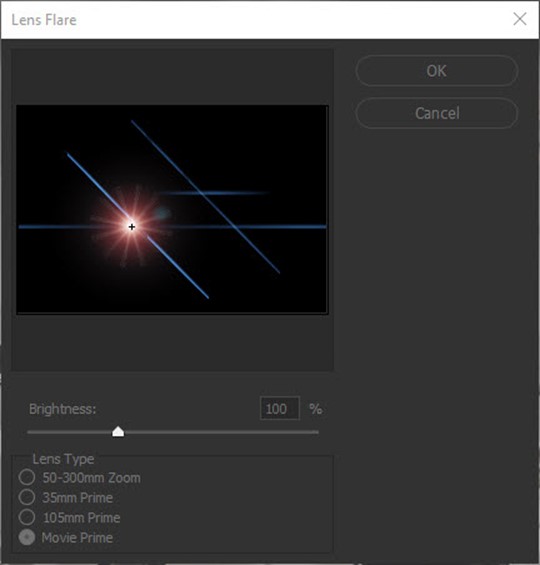 It will add a nice-looking lens flare to your image.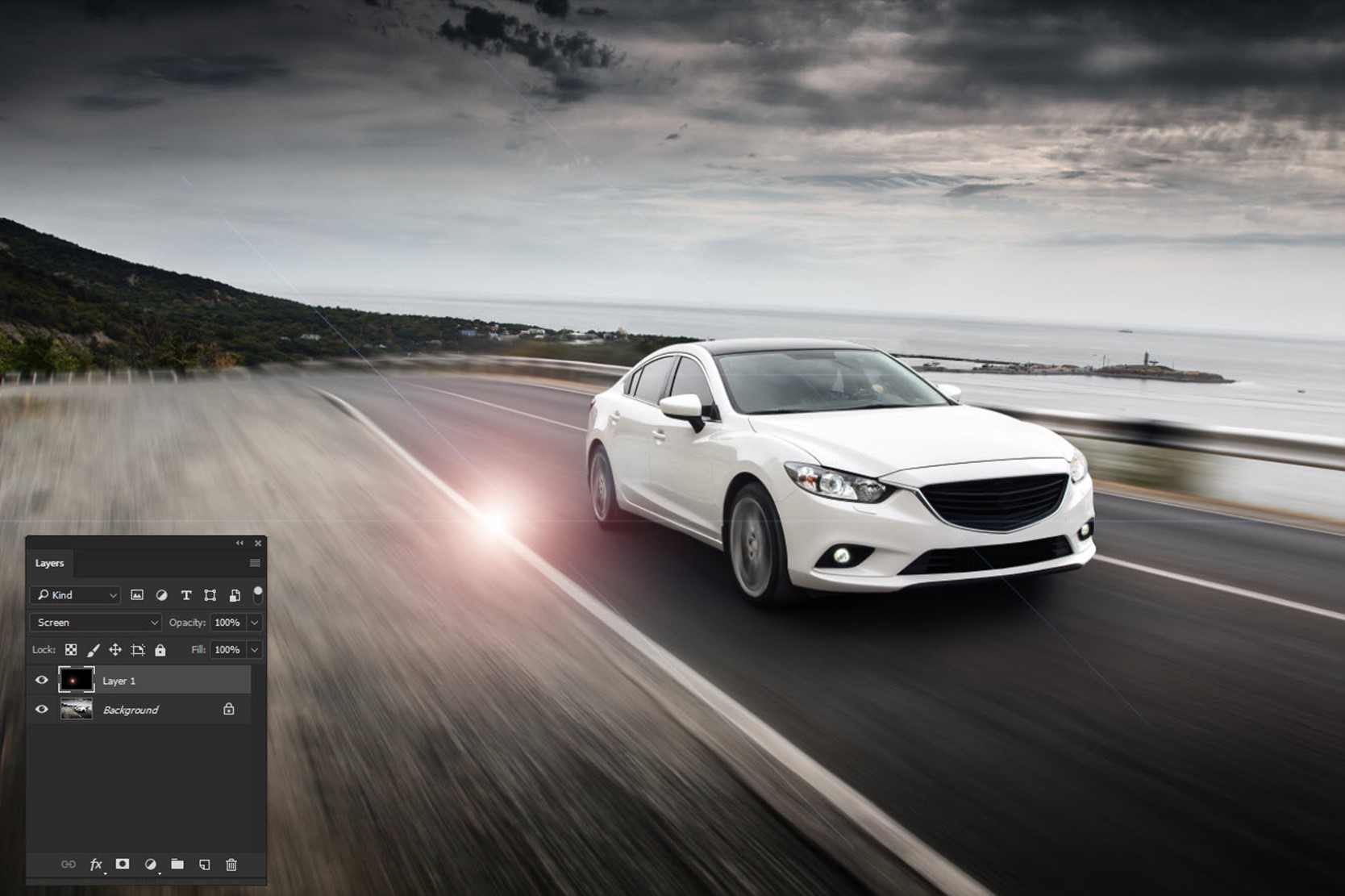 Let's use Free Transform tool to move the flare to the desired position. I am going to fill the right headlight (your left) first.
Press Ctrl+T/Cmd+T to activate the Free Transform tool. Zoom out the image by pressing Ctrl+(-) and place the flare at the correct spot.
Step 3: Duplicate the Layer for Another Side
Duplicate the layer for another side. Press Ctrl+J/Cmd+J to duplicate.
Again, use Free Transform tool to place the flare to the correct spot.
Go to the next page for the bonus step. 🙂