What is Solid Color in Photoshop?
Solid color fills the image with one color and you get to decide the color.
Go to Solid Color and choose the color you like and press OK. I chose a shade of Blue.
You see that the entire image is filled with the color that you chose.
You think that what the hell. Why would I fill my entire image with a color? Hold on! You can do some artistic effects. If simply change the Blend Mode to color, I get Blue tint. Isn't it looking nice? I know it donesn't but don't be rude and say yes… haha…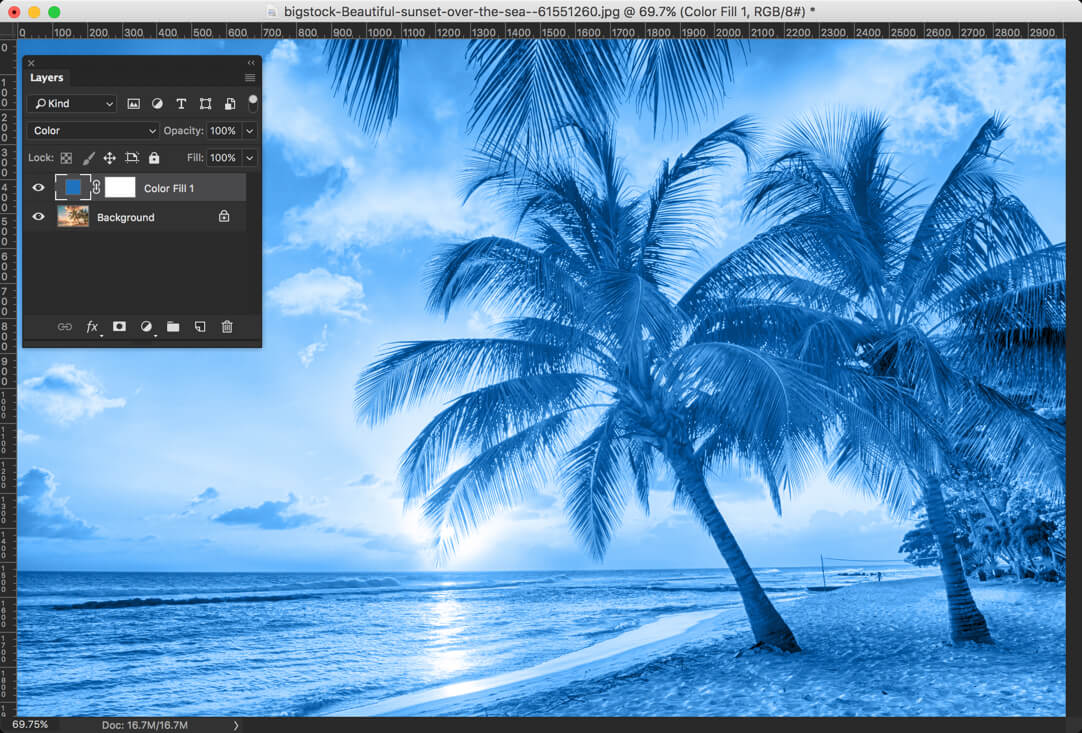 What is Gradient in Photoshop?
This adjustment layer works exactly similar to the Gradient Tool that we learned a while ago. So, I am not going to much details on this. Click on it and you'll figure out how to use it.