Photoshop is one of the most creative and integral parts of many professions starting from graphic designing to typography, 3D printing etc. The experts working in such fields are always in an urge to learn new techniques of doing Photoshop.
In this entire story, what is acting as a boon for them is nothing but the Photoshop CC. For more than 28 years now, it has remained as the industry standard. While being used by a myriad of professionals, this tool has become very popular with each passing day.
Apart from the fact that so much has been explored about this classic Photoshop CC, the learning curve still exists. The advanced users are having many new things to learn. If you are one among them, signing up to the Adobe Creative Cloud seems to be a significant task.
Besides, there exists a variety of such Photoshop tutorials on the web which are really interesting. However, not all of the thousand ones out there are worth following. Rather, there is exclusively a listicle of some of them which you must try.
Which are those excellent Photoshop tutorials?
Read on
1. How can you resize an image?
This series of videos clearly depicts how one can resize an image. If you intend to do so in any of your projects, it is a must-watch for you. Also, you can crop and straighten as well as add an image canvas in the Adobe Photoshop CC. It has all the handy tricks which can help you resize photographs perfectly.
2. How to work with layers?
If you just take a glance over this amazing tutorial, you will get a clear idea of the various ways of using layers in the Layers panel. Also, there is a clear elaboration of resizing the contents present in layers, adding images to the layered files, and how to work with a background layer in the Adobe Photoshop CC.
3. How to give a retouch to the images?
With the help of this tutorial, you will come to know about various ways to remove unwanted objects from the images. Also, you will be able to add objects in your desired images with the help of cloning and get rid of any imperfection. The use of retouching tools in Photoshop which is explained in this tutorial is something worth learning.
4. How to include texts and shapes?
If you are adding texts and shapes in Photoshop, they can be always edited. This tutorial will reveal how you can customize all of them in such a precise way that they can be customized down to even the smallest detail. To know about this process comprehensively, check out this tutorial now.
5. How to make use of the Brush tool in Photoshop?
Mark White has explained about various steps to use the Brush tool from Photoshop. In this tutorial, you will get a clear information about various helpful guides regarding what various icons in the Brush Palette depict. If you want to get accustomed to the Brush tool in the best possible way, this tool is certainly for you!
6. How to come up with masks in Photoshop?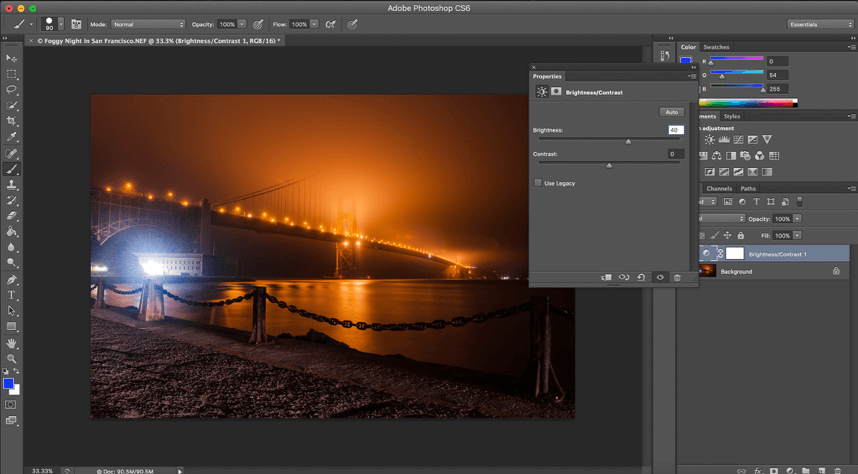 You might feel that the digital art masks are somewhat strenuous but once you learn using them, you'll be always fond of all of that. In this tutorial, Paul Canavan has offered some extraordinary tips on how to get started with the process.
7. How to get creative with Face-Aware Liquify?
The liquify tool of Photoshop is certainly having some really exciting face recognition features. While using this feature, you will be able to activate the process of detecting various areas of the face starting from the eyes, mouth to an overall shape of the human face and so on. This tutorial explains how to get the most out of this attribute while adjusting and wrapping the human features with impunity.
Aren't these Photoshop tutorials seem to be really amazing?
Make sure that you're getting the best out of them.
This post is contributed by Lyuther Jacobs. He is working as a blog editor at Dealslands.co.uk which is coupons and discount provider company. He is a geek who loves to write about Tech, Lifestyle, Money Saving, and Finance.