Step 2: Add Layer Styling
Click on the FX icon and choose Bevel and Emboss.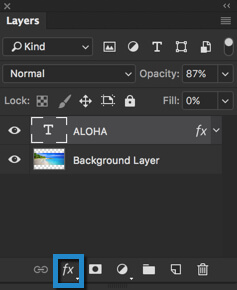 Below are my settings. Personally, I like Pillow Emboss the most and by choosing 438% as depth, I make sure that I get sharp emboss.
This is what the image should look like.
Scroll down to move to the next page.